Home
Talk

0
187pages on
this wiki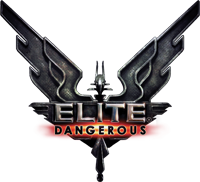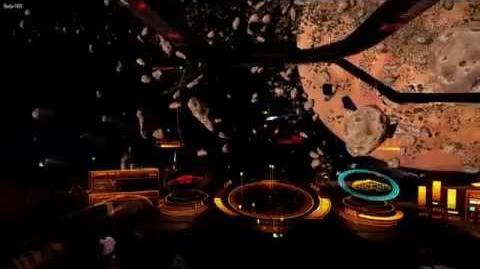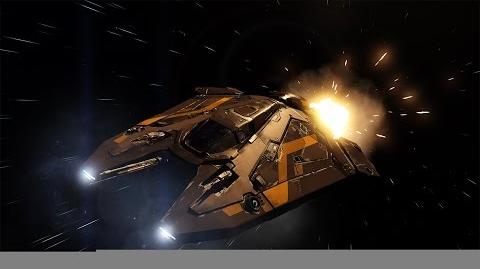 Welcome to the Elite Dangerous Wiki
A galaxy of knowledge on Elite: Dangerous.
Elite: Dangerous is an MMO space adventure. Pilot your own ship and trade, blast, explore, sneak, buy, barter, mission, co-op play, solo play your way to the top accolade in the galaxy: Elite! This is the latest installment of the seminal open-world, go-anywhere, do anything space game which, since its launch in 1984 has spawned and inspired a long tradition of open world and space games.
But it started with
Elite
 by Ian Bell and David Braben - one of the most successful games of all times. In the 1990s, David Braben created the sequels
Frontier: Elite II
and
Frontier: First Encounters (Elite III)
, which were famous for introducing realistic 1:1 scale, dynamic star systems and seamless freeform landings on 1:1 scale planets.
Please read the Elite: Dangerous FAQ for a detailed overview.
For new players with access to the current Beta version of the game, the Pilot's Guide is a good place to start learning about your ship and some of the game fundamentals.
If you want to support the game's development, please go to The official Elite: Dangerous website to join the beta stages of early development. If you prefer to wait until release, then 2014 is the year for you!
Where can I buy "Elite: Dangerous"?
Edit
Elite: Dangerous - Mercenary Edition is availlable for pre-order for £35.00 / €40.00 / $50.00 on both Windows PC and Apple Macintosh computers.
The Beta is available only on Windows. You will be able to download the released game on Windows and/or Macintosh computers once it is available, at no extra charge.
Current beta release schedule for the PC:
Buy the Beta Edition of Elite: Dangerous and get access to all the Beta development stages.
On the game's full release you also get the Elite: Dangerous Mercenary Edition, featuring exclusive digital content
Pre-order now to guarantee your Mercenary Edition, featuring exclusive digital content
Final release in Q4 2014, exact release date to be announced.
If you have any problems upgrading (there were a few people with issues from the original Kickstarter), then please get in touch with Frontier here.
---
This wiki was created to allow collection of game documentation, how-to articles, theory and game data about Elite: Dangerous, the latest project by Frontier Developments. The game is not fully released yet, but once it is, speculative and design related pages will be moved to make way for the facts and data about the game's systems, processes, controls, etc.