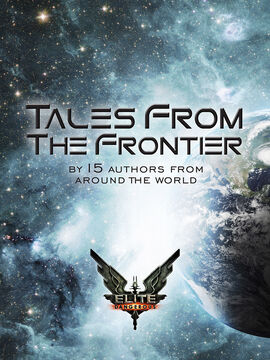 Tales from the Frontier is an official anthology of 15 illustrated stories and novellas by 15 different authors and Elite fans from around the world. It was published by Fantastic Books Publishing. The stories cover many aspects of the Elite: Dangerous universe, including politics, bounty hunting, trading and alien game hunting. The book has a website which includes author profiles and story synopses.[1]
Availability
Edit
The book is available for purchase on Amazon, Fantastic Books Publishing and the Frontier Store.
The authors and illustrator come from a range of backgrounds and experience, but are all tied together with a common goal - to produce a great book that enriches the Elite: Dangerous universe.[1]
Gaz Bailey
Fred Burbidge
Ramon Marett
Alex GS
Matthew D. Benson
Chris Jarvis
References
Edit